'Degrowth', a type of 'postgrowth', is becoming a strong political, practical and cultural movement for down-scaling and transforming societies beyond capitalist growth and other forms of productivism to achieve global sustainability and satisfy everyone's basic needs. Degrowth values are based on sufficiency and conviviality, living a one plane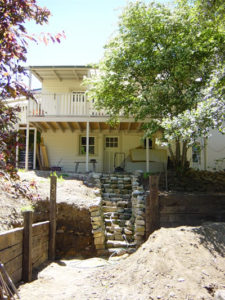 t lifestyle with low impact on the environment.
The Housing for Degrowth collection — that I have co-edited with Francois Schneider for publication in the Routledge Environmental Humanities series (October 2018) — presents various activist-scholar responses to the challenges posed in creating housing for degrowth (download Contents — HfDContentsUpdate).
One planet living means conserving and retrofitting buildings for sustainability, allowing for 'alternative' self- and group-builds, temporary use-rights to buildings vacant for long periods prior to re-development, and appropriate and affordable eco-housing. Degrowth movement debates over urbanisation, decentralisation and 'open localism' are revealed so the collection is attractive for student, professional, academic and activist readers.