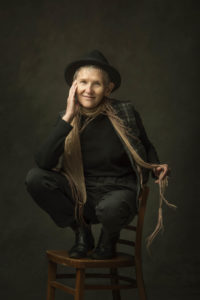 I am a creative writer who has published poetry and prose, and written and directed a play and short film scripts. Most of these works are creative non-fiction.
I first learned film making skills in a one-year extra-curricula course at La Trobe University in the late 1970s. Before going on to make a couple of short documentaries, I developed and delivered two Latin American History and Social Change through Film courses in the History Department (Institute of Latin American Studies) at La Trobe University (1990s). I studied part-time to gain an Advanced Diploma of Professional Screenwriting (Film, TV, Digital Media), RMIT in 2001.
I am a full member of Writers Victoria and enjoy their professional development courses. I have reviewed, researched and created study guides of work by other creative artists (see select publications below).
Performance: film and theatre
Beyond Money: Yenomon is an 8-minute short film released at the end of June 2022 and based on Chapter 3 of Beyond Money. I co-created it with film and sound editor Leonie Van Eyk, with photographs taken by Bronwyn Silver and soundtrack composed and performed by Bruce Rogers. The film screened at the Castlemaine Documentary Film Festival 2023 Locals night and won an Honorable Mention (Best Educational Film) in the Your Way International Film Festival (2023, February–April season); an Award of Commendation as a Quarter Finalist in the Canada Shorts Festival 2022; Best Documentary Short in the Chaplin in Paris First Edition of the Frida Film Festival (2023, August); an Award of Merit (Liberation/Social Justice/Protest) in the competition Best Shorts December 2022 season; an Award of Recognition (Educational/Instructional/Training) in the IndieFEST Film Awards January 2023, and Best No-Dialogue Film & Best Social Documentary in the 8 & HalFilm Awards 2023 (July). and Best Social Documentary in the Frida Film Festival 2023 (Paris, August/ Summer Edition). The short was nominated as a Semi Finalist in the Phoenix Shorts 2023 (June), Sydney Indie Short Festival 2023 (Spring), the Serbest International Film Festival (SIFF) 2023 (5–10 September) and the International Cosmopolitan Film Festival of Tokyo 2023 (April). And, officially selected as a nominee for the Berlin International Art Film Festival 2023, Snow Leopard Film Festival April–May 2023 (Best Short Documentary and Best No Dialogue Film), Art Giraffe International Film Festival 2023 (May–July), Sofia International Film Festival 2023, and NY Arthouse Film Festival 2023 (April). See film review by Howard Moss, Video review: Beyond Money, The Socialist Standard #1419 November 2022. View and links at the Beyond Money page at this site.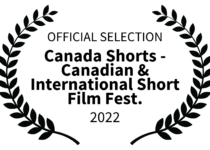 Produced, directed, wrote and narrated Mercury Stole My Fire (2005, 12 mins 12 secs), a short award-winning autobiographical doco. See more at the page here.
Co-wrote, co-directed and co-produced The Rhythm and the Line (16mins) with Ruth Williams in 1999. Among other screenings, it was selected for the St Kilda Short Film Festival (May 2000) and Melbourne Fringe Short Film Festival (October 1999). The cinematographer was Janis Lesinskis.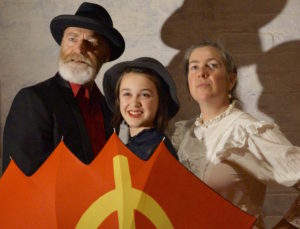 As a participant in a Train the Trainer: Digital Story-Telling course conducted at ACMI, I created Poppy a short (3mins) autobiographical film.
Creative non-fiction play Servant of the Revolution premiered in Melbourne (2009), was performed in Central Victoria by Red Room Theatre (2016), was presented as a rehearsed play reading the Historical Materialism Sydney conference (2017) and has been translated into German (2017).
Select publications: poems, prose, study guides, reviews and journalistic creative work
Nelson A (2016) 'Art and money: Money and us', DanceHouse Diary #9 Special issue on Money, May/June.
Nelson A (2015) 'We're all that's left' [poem] University of Sydney's Progress in Political Economy site, 20 February.
Nelson A (2015) '$$$$STIPENDS…', Unusual Work #18 May (poem in unpaginated journal).
Nelson A (2014) 'As happened on the day' Unusual Work #17 (creative non-fiction prose in unpaginated journal — performed at launch of #17).
Nelson A and Cole C (2012) 'Productive creative writers' relationships: A communities-of-practice framework' New Writing 9(3): 396–407.
Cole C and Nelson A (2011) What kind of a community is a literary community? Paper presented at the Republics of Letters: Literary Communities in Australia symposium, University of Sydney, 13–14 January.