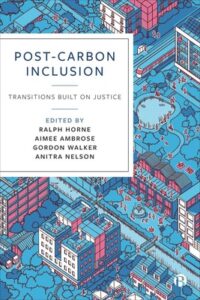 In 2022 I was appointed to the Editorial Board of Human Geography and, in mid-2023, became the journal's Editor for Oceania. In association, I support the Radical Geography book series of the Institute of Human Geography. I am project managing and copy editing a Bristol University Press collection Post-Carbon Inclusion edited by Ralph Horne, Aimee Ambrose, Gordon Walker, and myself (as well as writing two chapters and co-writing three chapters), due out 1 June 2024.
Editor of two book series
I am one of three editors of the FireWorks series for Pluto Press (London). The series launched mid-2020 with Pandemic Solidarity, Exploring Degrowth and Reinventing the Welfare State. Then, in 2021, Empire's Endgame and The Politics of Permaculture have followed. For more, see this site at Pluto.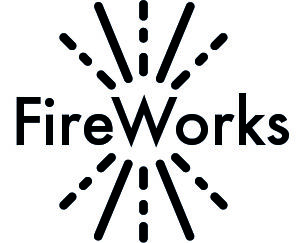 I am the sole Palgrave Macmillan series editor for another new book series, Alternatives and Futures: Cultures, Practices, Activism and Utopias with an emphasis on short and swiftly published Palgrave Pivots and contracted works in the pipeline. The series started mid-June 2021 with Young People and the Far Right by Pam Nilan. For more, see the Alternatives and Futures series page.
Background
I started as a freelance editor in the late 1970s, to financially support my undergraduate studies. Over subsequent decades I continued to edit professionally dozens of academic theses, collections, books and articles.
My editing skills and experience developed to span proofreading and copyediting, substantive and structural editing, fictional and non-fictional work, book project management, through to editorial advice to editors of journals and books, as well as publishers. For instance, I provided such editorial services to Ralph Horne for his 2018 book in the Routledge Equity, Justice and the Sustainable City series — Housing Sustainability in Low Carbon Cities. Today, in the 2020s, my editorial skills are applied almost solely on editing book collections and book series.
I have regularly peer reviewed for academic journals, starting off as the reviews editor and an editorial committee member of the Journal of Iberian and Latin American Studies/Research (ILAS, La Trobe University) in 1996–1998.
Editing collections
I am sole editor of Steering Sustainability in an Urbanizing World: Policy, Practice and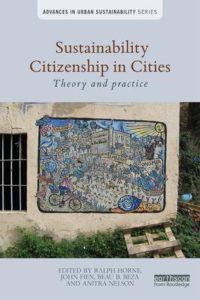 Performance (2008, eBook 2016) and co-editor of Life Without Money: Building Fair and Sustainable Economies (2011), Planning After Petroleum: Preparing Cities for the Age Beyond Oil (2016), Sustainability Citizenship and Cities: Theory and Practice (2016) and Housing for Degrowth: Principles, Models, Challenges and Opportunities (2018) and Food for Degrowth: Perspectives and Practices (2020).
Related publications
I was a full member of the Society of Editors (Vic.) — now Editors Victoria — and active in their Occasional Series on Australian Editors group till 2007, then a professional member of the Society of Editors (NSW), 2009–2013 — now Editors NSW.
A Nelson (2007) 'Sheila Allison and Pamela Ball in conversation with Anitra Nelson' [Interview] in K Biram, D Brown and J Craig (eds) Editors in Conversation, Australian Scholarly Publishing, North Melbourne: 5–27.
A Nelson (2007) 'Robyn Colman and Lee White in conversation with Anitra Nelson' [Interview] in K Biram, D Brown and J Craig (eds) Editors in Conversation, Australian Scholarly Publishing, North Melbourne: 29–59.
A Nelson (2003) 'Copying rights and wrongs' The (Education) Age, 19 February: 12–13.