As an 'urbanist', my main interests are in environmental sustainability, affordability and urban futures, which drew me to degrowth and decentralisation. Consequently, I joined the Informal Urbanism Research Hub (InfUr-) at the University of Melbourne in April 2022:
'The Hub embodies a shared interest in how power is practised as a form of self-organisation, and in the struggles of marginalised populations to assert their right to the city.'
Before joining the University of Melbourne's Melbourne Sustainable Society Institute (MSSI) (April 2020–April 2022), I worked at the RMIT University Centre for Urban Research located in the busy global capital city of Melbourne (Australia) and spent time at RMIT Europe in Barcelona (Spain).
Currently I am co-writing, with RMIT University colleague Ralph Horne and two UK academics, a book contracted by Bristol University Press: Post-Carbon Inclusion. My responsibilities include two sole-authored chapters on degrowth.
Themes of low impact living and grassroots democracy drove my work Small Is Necessary: Shared Living on a Shared Planet (2018) which explores eco-collaborative housing and unsettles any confidence in relying simply on more compact cities to deliver more environmentally sustainable lifestyles. However, 'small' is not always more sustainable but, in fact, requires good design, modest consumption and sharing to ensure maximum social and environmental benefits.
In numbers of works I counter 'the-future-is-the-city' trend, arguing the benefits of compact and collectively sufficient decentralisation — such as in Life Without Money: Building Fair and Sustainable Economies — cited in urbanist David Harvey's Seventeen Contradictions and the End of Capitalism (2014) — and in Housing for Degrowth: Principles, Models, Challenges and Opportunities, a collection, which came out in the Routledge Environmental Humanities series in 2018 and that I co-edited with François Schneider.
I have contributed to projects funded by the Australian Housing and Urban Research Institute, on topics such as marginal rental housing and mortgage default.
See Publications for a rang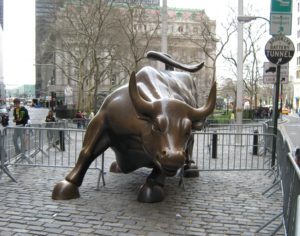 e of work from editing book collections, such as Planning After Petroleum: Preparing Cities for the Age Beyond Oil (2016), Sustainability Citizenship and Cities: Theory and Practice (2016), and Steering Sustainability in an Urbanizing World: Policy, Practice and Performance (2007/2016) to scholarly posts and journalism on significant urban issues for our everyday lives and futures, including: 'Taking what's ours', Overland (online, 21 October 2014) re-posted at Progress in Political Economy (6 December) 2014; 'In defence of ecovillages: The communities that can teach the world to live sustainably', The Conversation, 26 August 2015; 'An environmentally just city works best for all in the end', The Conversation 4 March 2016, reprinted in Property Observer, 9 March, and Domain,11 March 2016; 'Art and money: Money and us', DanceHouse Diary #9 Special issue on Money, May/June 2016; Nelson A (2018) 'Can housing struggles —> ecosocialism?', Progress in Political Economy, 13 March; Nelson A 'Degrowth' (2021) University of Sydney's Progress in Political Economy site.