The Castlemaine Free University (CFU) is a forum space for discussing and debating contemporary issues of special interest for those who live in Mount Alexander Shire and central Victoria more generally (following a similar model to the Melbourne Free University ).
Feel free to jump to the EVENTS detailed below or read on about CFU.
We are generously supported by Northern Arts Hotel, our regular venue. Northern Arts Hotel is located at 359 Barker Street in Castlemaine.
We meet on the first Monday every month from March through to December at 7pm. Our speakers don't get any payment so sometimes we vary the time to suit their other commitments.
We open the doors at least 10 mins earlier and, in terms of seats, those first in are first serviced. We try and fit in as many people as possible but follow Covid-19 and the venue's seating limits.
We are committed to listening to a range of views but our general values are oriented around environmental sustainability and social justice, principles we believe of utmost importance for addressing all the key issues of our times.

We run money-free events except for donations in lieu of drinks and other similar exchanges that occur in association with our talks. For instance, Northern Arts Hotel offers some beverages at its normal prices.
We are a freely associated network that values individual and collective autonomy. There is no membership but you can get onto our emailing list or offer suggestions for speakers and topics by emailing Anitra at this site (see to the right).
Watch this space and our FB page for news on recent and up-and-coming events.

UP-COMING EVENTS
3 May 2021 — Tango, Samba, Salsa & Society: A History of Latin America through Music and Food
WHAT? — Hear and engage with Dr Ralph Newmark on the history of music and food in Latin America as a way to understand political, cultural, economic and social change in the region. Come and enjoy 'history through music and food' and participate in the Q&A.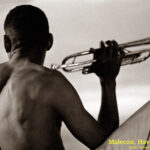 In this talk the senses are engaged by using music and food to explore political, economic, social and cultural themes in Latin American history. Tango is employed to analyse Argentina, Samba to understand Brazil, and Son/Salsa to examine Cuba. The history of Latin Americans in the United States and its foreign policy in Latin America are also investigated. It will provide historical understandings of some of the most important challenges of the 21st century: globalisation, neo-liberalism, persistent poverty, conflict, racism, sexism and environmental degradation.
WHO? — Dr Ralph Newmark is an historian and past Director of the Institute of Latin American Studies at La Trobe University in Melbourne (ILAS, 2008–2020). A media regular, discussing Latin American affairs, he presents a 3CR radio program on the history and music of Latin America and the Caribbean. Ralph developed the concepts of 'aural history' and 'tasting history' re. the innovative use of music and food to researching and teaching history.
WHERE? — Northern Arts Hotel, 359 Barker Street, Castlemaine, 3450
WHEN? — 7pm–9pm Monday 3 May 2021
FREE — but the bar will be open for drinks to purchase. 
PAST EVENTS
CFU Launch event — Community Voice

WHAT? — Hear and engage with Nikki Marshall, Patrick Jones and Councillor Jen Bray on Community Voice, which started in 2020 to promote participatory democracy in Hepburn Springs Shire. They will talk about their experiences, visions and achievements. An idea for Mount Alexander Shire? Come along and participate in Q&A.
WHO? — Among a plethora of other activities, Nikki Marshall edits the monthly Localising Leanganook newsletter, Patrick Jones and his family are pioneering 'neo-peasant' lifestyles locally, and Jen Bray has just become one of the two new councillors for Birch ward in Hepburn Springs.
WHERE? — Northern Arts Hotel, 359 Barker Street, Castlemaine, 3450
WHEN? — 7–9pm, Monday, 1 March 2021
FREE — but gold donation for tea, water or coffee
Download flyer, with more details, here