Castlemaine Free University (CFU) is a forum for discussing contemporary issues of special interest for those living in Mount Alexander Shire and Central Victoria more generally. Feel free to jump to the EVENTS detailed below or read more about CFU.
ABOUT CFU
We are generously supported by Northern Arts Hotel, our regular venue located at 359 Barker Street, Castlemaine.
We meet on the first Monday every month from February through to December at 7pm. Our speakers don't get any payment so sometimes we vary the time to suit their other commitments.
We open the doors at at 6.45pm. No bookings: first in, first served. We try and fit in as many people as possible but follow Covid-19 and the venue's seating limits.
We listen to a diversity of views but general values are oriented around environmental sustainability and social justice, key principles for addressing key issues of our times.

We run money-free events except for paying for Northern Arts Hotel drinks and matter (books, CDs) our speakers offer.
We are a freely associated network that values individual and collective autonomy. There is no membership but you can get onto our emailing list or offer suggestions for speakers and topics by emailing Anitra at this site (see to the right).
Watch this space and our FB page for news on recent and up-and-coming events.
UP-COMING EVENTS
14 November 2021 — The Loudest Island in the World: From First Nations to Reggae
A special Sunday afternoon event 2–6pm, with breaks!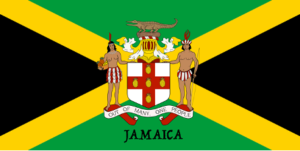 WHAT? — Once again, Ralph Newmark on the history of music in Jamaica and the Caribbean — including Cuba. Experience and understand political, economic, cultural, and social change in the region. Enjoy 'history through music' and participate in the Q&A
WHO? — Honorary Fellow, University of Melbourne (Spanish and Latin American Studies, School of Languages and Linguistics) Dr Ralph Newmark is an historian, past Director Institute of Latin American Studies, La Trobe University(ILAS, 2008–2020), a media regular, discussing Latin American affairs, and presenter of a 3CR radio program on the history and music of Latin America and the Caribbean.
6 December 2021 — Creatively Embodying the Balance
WHAT? — Entitlement and trauma are sabotaging the planet. This talk looks at the import of the body and arts in healing trauma. Many new psycho-sensory trauma therapies have developed through dance and theatre arts. So, what is the role of creativity in healing? And what impact could this have on our future? Karen Corbett sings and performs excerpts from her plays to enhance our understanding of the role of embodiment and creativity in healing.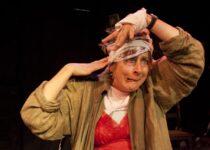 WHO? — Karen Corbett is a highly awarded writer, performer and theatre director, winning the German Medal of Ulm for one-woman show Orphanage of the Animals — in this image performing a dog, 'World's fucked, you're an idiot if you reckon it's not' and the Murray Sutherland Prize for Outstanding Achievement and Contribution to Theatre for one-woman show To The Outside World, co-authoring the play on Sylvia Plath's life, The Girl Who Wanted to Be God, nominated for two Premiere's Awards. On a brief break as a trauma therapist, she is performing in unHOWsed, a theatre project she co-devised on older women's homelessness.
7 February 2022 — details to come
7 March 2022 — details to come
4 April 2021 — Cuba Then and Now: The End of the Revolution?
WHAT? — As recent protests broke out in July in Cuban cities and towns, US media and others pronounced, yet again, the death of the Cuban Revolution. With decades of experience and research in Cuba, David Deutschmann and Deborah Shnookal explain the origins and significance of these protests and Cuba's revolutionary project. They discuss prospects for renewal of 'normalisation' talks under Obama, cancelled under Trump, and now in the hands of Biden.
WHO? — David Deutschmann and Deborah Schnookal co-founded Ocean Press, and international publisher of books from and about Latin America. David was an adviser for Steven Soderbergh's two-part bio-pic Che (2009), has regularly travelled to Cuba for 36 years and, among other publications, is editor and the Che Guevara Reader (2005) and Fidel Castro Reader (2017). Similarly, Deborah is an editor and writer, most recently revising her history doctorate as Operation Pedro pan and the Exodus of Cuba's Children (2020, University Press of Florida).
PAST EVENTS
1 November 2021 — Impact Producing with Alex Kelly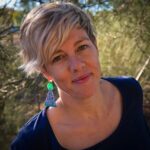 WHAT? — What is the role of arts, culture, film and storytelling in the climate emergency?
In contrast to politics, art doesn't try to readjust or fix the machine. Instead, it does something more subversive and troubling: it shows the possibility of another world.  Zapatista Subcomandante Insurgente Galeano
How can Impact Producing be used to drive real world change alongside creative projects?
WHO? — Alex Kelly is an artist, filmmaker, producer and activist based on Dja Dja Warrung land, 'Australia'. Working across film, theatre, communications strategy and troublemaking, Alex purposefully connects the disciplines of art and social change. Producer of award-winning documentaries Island of the Hungry Ghosts and In My Blood it Runs, creative producer on Ngapartji Ngapartji, and Global Impact & Distribution Producer on Avi Lewis and Naomi Klein's This Changes Everything.
5 July 2021 — Everyday Photos and Social Change
WHAT? Where and how do images and social change intersect? Michelle Dunn talks about her photography (and film making) practice and the ways we interpret and take photos in our everyday life.
WHO? Michelle Dunn is a professional photographer and filmmaker and social change advocate, find out more here
7 June 2021 — Central Highlands Mutual Aid Mapping project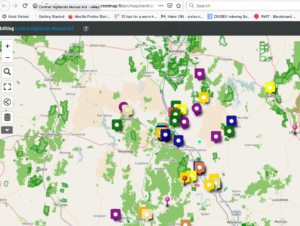 WHAT? Hear about the Central Highlands Mutual Aid Mapping project, a work-in-progress showing all kinds of local production and support services you can access. Think local markets, enterprises, associations and cooperatives showing us the possibilities of collectively sustaining ourselves. Engage with the panel on how you might participate in developing the map and use it in everyday life.
WHO? Brasilian academic and consultant Mirella Gavidia, who grows food and regenerates Dja Dja Wurrung country; Ellen Madigan, who grows, caters, researches and advises on food; Karl Fitzgerald, instigator of the Central Victoria Mutual Aid Mapping project and Director of Advocacy, Prosper Australia; Ian Lillington, permaculture practitioner, teacher and writer.
3 May 2021 — Tango, Samba, Salsa & Society: A History of Latin America through Music and Food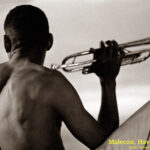 WHAT? — Hear and engage with Dr Ralph Newmark on the history of music and food in Latin America as a way to understand political, cultural, economic and social change in the region. Come and enjoy 'history through music and food' and participate in the Q&A.
In this talk Ralph explores the political, economic, social and cultural themes in Latin American history. Tango is employed to analyse Argentina, Samba to understand Brazil, and Son/Salsa to examine Cuba. The history of Latin Americans in the United States and its foreign policy in Latin America are investigated along with the most important challenges of the 21st century: globalisation, neo-liberalism, persistent poverty, conflict, racism, sexism and environmental degradation.
WHO? — Dr Ralph Newmark is an historian, past Director of the Institute of Latin American Studies at La Trobe University in Melbourne (ILAS, 2008–2020) and a media regular, discussing Latin American affairs, he presents a 3CR radio program on the history and music of Latin America and the Caribbean.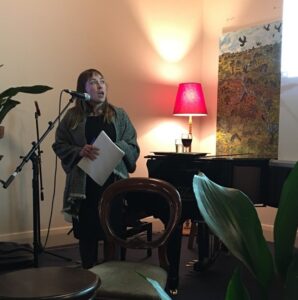 1 March 2021 — CFU LAUNCH EVENT — Community Voice

WHAT? — Nikki Marshall, Patrick Jones and Councillor Jen Bray on Community Voice, which started in 2020 to promote participatory democracy in Hepburn Springs Shire talked about their experiences, visions and achievements. An idea for Mount Alexander Shire? Come along and participate in Q&A.
WHO? — Among a plethora of other activities, Nikki Marshall edits the monthly Localising Leanganook newsletter, Patrick Jones and his family are pioneering 'neo-peasant' lifestyles locally, and Jen Bray has just become one of the two new councillors for Birch ward in Hepburn Springs.
Download flyer, with more details, here